History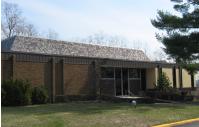 Congregation Anshe Emeth offers religious instruction for children ages five through thirteen. Beginning with the youngest children, students are introduced to the Hebrew alphabet, biblical figures, holidays and customs.

Arts and crafts are an integral part of religious school instruction. Also, because of the large geographic area from which the school draws its students, the children generally do not attend public school together. Therefore, the students are encouraged to socialize and meet one another on an informal basis during the available break time in lessons. There is a game room which is an ideal setting for this kind of interaction.

Students are encouraged to attend Synagogue with their parents on a regular basis. An effort is made to include children in the Shabbat worship in a variety of ways such as opening of the Ark and the blessing of the Shabbat lights.